Hotel Bravo?! Oh Hell No!
Updated: Dec 19, 2021
Apologies for the profanity, but this is getting ridiculous.
[UPDATED 10/9/21] - On Thursday, October 7, 2021, Kansas City Missouri's City Council DENIED a request from developers Whitney Kerr and Eric Holtze to approve a TIF plan for their new ultra-posh hotel next to the Kauffman Center for Performing Arts. The lone supporter in the vote was Councilwoman Katheryn Shields.
The following video is the full vote of the council, which lacked the usual debate between them before voting. Some speculate that since Councilwoman Theresa Loar was the sponsor of the Ordinance, will have the power to bring it back to council next week for a new vote, since she voted against it last week.
The History:
This project may sound familiar to long-time followers of KC TIF Watch because they initially approached the TIF commission during the preliminary stage of this request back in 2019!
Big surprise, the TIF commission TURNED THEM DOWN.
But that doesn't phase our would-be debutants and after 2 long years of finessing their high-powered connections at City Hall, and changing very little about their initial request, they finally think they have the votes it will take to approve this ridiculous and unneeded request (9 votes are needed, otherwise known as a super majority).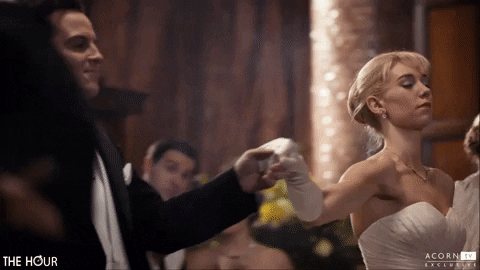 Following is the entire discussion (with presentation) and testimonies from those who both opposed and favored the project.
This will now move on to the full council for debate and vote on Thursday, October 7, 2021 at 3pm (26th Floor, City Hall).
Citizens who favor sanity in the name of our most vulnerable residents should probably take the needed steps to officially oppose this project.
Contact Mayor Lucas and your City Council members. Urge them Not To Support Incentives for Hotel Bravo (ordinances 190954, 190955 and 190956) and to accept the TIF commission's recommendation for no TIF:
Reasons we oppose incentives for Bravo Hotel (as proposed):
1. The project is a high-end luxury hotel targeted toward wealthy guests. Incentives should not be used for luxury projects; Kansas City's priority right now needs to be affordable housing. We think the wealthy hotel guests can pay for their own hotel rooms.
2. The TIF Commission previously turned down this project. The project's lack of public merit has not changed. It benefits few local citizens.
3. Millions of dollars in sales taxes and increased property value would not go to schools, libraries, or mental health but would be used to pay off 20 million dollars in bonds. The developer has said the project will not cost taxpayers money but sidestepped the fact that the need for incentive levels is poorly justified.
4. Visit KC 2019 market study indicated room rates and occupancy rates were beginning to fall. The pandemic has not helped reverse that trend. The Visit KC market study indicates an "unhealthy hotel" market in KC because of the large number of vacancies.
5. The developers have not been forthcoming with the financial information and are asking for more than is needed. It would be possible to scale back the plans and save money.
6. The second phase of the project is not key to the development because it is a redevelopment scheduled many years in the future and not on a contiguous piece of land.
7. "Every dollar that goes for an over incentivized project is a dollar that is not going to support public services including education. Kansas City's children should not be bearing the financial burden for luxury hotel amenities". Dr. Mark Bedell
Public Testimony in Opposition
IN THE NEWS
KCUR
Kansas City Star